Retreat of Priests Kalay and Hakha Dioceses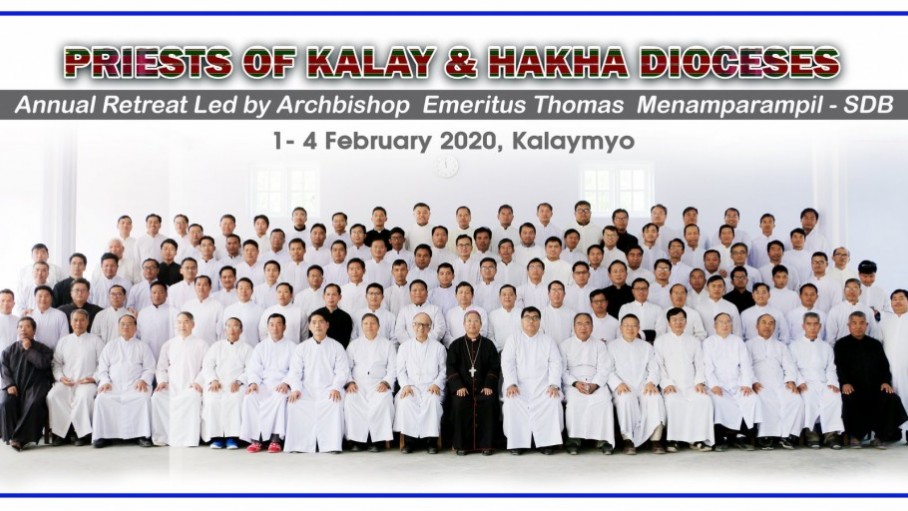 Annual Retreat of Kalay & Hakha Diocese 2020.
Wednesday, February 05, 2020
Dioceses nih kigawm Topate Pasian Thu Lungngai a man ni uh Missa Biakpiakna hun hi. Archbishop Emeritus Thomas Menamparampil (SDB, Guahati, India) in Topate aading Kha-an leh thumanpha tuamtuam tawh deihsakna thu tampi hong gen khia hi. 
#rva, #rvatedimchinservice, #kalaydiocese, #zomicatholiconline, #Retreat,